Google Play's New Apps: Zynn, Magnet World, and Other Leading Offerings
In every corner of the world, across all cultures, Android users call on various apps for entertainment, self-betterment, banking and accountability, communication, and a plethora of other functions. Driving the development of innovative new apps through user engagement, feedback, and communication, the Google Play store is home to groundbreaking and trending apps that meet the constantly evolving needs of users. With undeniable effects across all facets of life caused by the global COVID-19 pandemic, Google Play's newest crop of apps actively reflects the growing desire for social media perfection, social interaction, education, and entertainment. Vastly different in scope and nature, this new crop of leading downloadables proves that apps can successfully impact almost every category of life.
Magnet World 3D
While traditional coloring books have made a resurgence in recent years for adults looking for stress-relief, their digital counterparts have made on-the-go coloring possible virtually anywhere. Now, Magnet World 3D has taken this concept, and proverbially kicked it up a notch. With the ability to create three dimensional models out of tiny pixel balls, this brand new app allows creative users to masterfully construct architectural works of art. With tiny spheres acting as magnets, users solve brain teasers, and place color coordinated balls correctly to unveil digital masterpieces.
Soothing and challenging simultaneously, this app champions creativity, while providing a relaxing activity that can foster calmness, serenity, and artful expression at any moment. By allowing users to zoom in on their work of art in progress, Magnet World 3D creates a fully immersive experience. The app also features a Premium subscription model, which provides unlimited access to all content, removed ads, and lends the ultimate artistic experience. With countless individuals seeking digitally based creative outlets while remaining home, Magnet World 3D is the newest app leading the charge.
Loóna: Bedtime Calm & Relax
Newly released on the Google Play Store, Loóna vastly differs from other sleep-aid apps previously available on the market. While other apps provide commands and techniques to directly incite sleep, Loóna's wholesome and comprehensive approach focuses on preparing the body and mind for relaxation, naturally leading into sleep through mood-altering activities. The app's carefully chosen design and functionality beckons relaxation through serene color palettes, soothing sounds, and relaxing imagery.
With the driving concept that negative or heightened emotions can inhibit sleep, Loóna provides daily games, activities, and concepts intended to foster calmness, and invite an appropriate mood for sleep. With increased stress, anxiety, and worry at the forefront of countless individuals impacted by the trickle-down effects of the pandemic, Loóna's immediate success is a testament to the growing desire for relaxation aides, sleep helpers, and apps designed to champion tranquility, and alleviation of anxiety.
Zynn
During varying stages of social-distancing, isolation, and limited interpersonal interaction, the need for community and self-expression fuels the continued success of the new short-video app Zynn. With endless fresh content delivered to viewers through an intuitive algorithm, spanning across varying topics and genres, Zynn's plethora of videos will leave users constantly entertained, relaxed, and connected to communities of like-minded users. For fledgling and seasoned creators alike, Zynn offers a multitude of editing tools, a brand new soundtrack creator, an extensive library of pre-made stickers and magic effects, and even text effects to instantly jazz up videos.
While short-form video platforms have existed in the past, Zynn's immediate popularity is partially attributed to the app's innovative suggestion algorithm, which provides an equal opportunity for all creators' videos to be seen, regardless of popularity, profile attributes, or likes. Unlike other platforms, this equality-driven algorithm drives the company's mission statement that each user deserves to be seen, be heard, and be uniquely authentic. Early adopters of this popular short-video sharing app tout Zynn's commitment to encouraging diverse content, which has resulted in users posting niche tutorials, challenges, and entertainment content in categories that have previously remained hidden on other platforms.
Trivia Royale
Topping Google Play Store's "New Games" category, Trivia Royale is a community-building interactive trivia game that champions digital camaraderie. Touted as the biggest trivia tournament in the world, Trivia Royale employs multiplayer rounds of categorized trivia. Playing against users across the globe, trivia masters flex their wits to strike out competition, aiming to become "Royals" by eliminating their competition. With categories ranging from logo recognition to viral video knowledge, there is a category of expertise for all players.
As social distancing protocols have vastly impacted in-person activities, individuals seeking camaraderie and interaction are turning to real-time multiplayer platforms that foster a similar sense of competition, community, and social interaction with like-minded individuals. Trivia Royale accomplishes this task, and leverages technology to successfully create an experience similar to nostalgic in-person Quizzo tournaments of the pre-pandemic past. Since release, Trivia Royale has enjoyed a consistently growing number of loyal players, looking to challenge their wits during much-needed breaks from everyday activities, responsibilities, and seemingly endless employment obligations.
Enlight Quickshot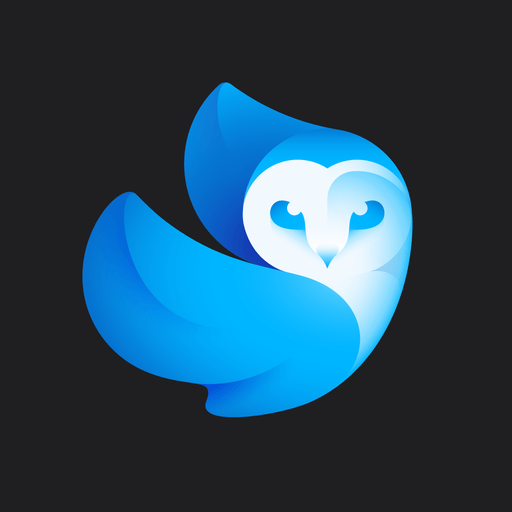 More than ever, relying on social media for sharing experiences, milestone moments, and the beauty in everyday life has created a need for photo editing apps that can perfect smartphone snapshots. Unlike other photo editing tools, Enlight's sleek and easy-to-use interface makes it easy to transition haphazardly taken shots into professional quality photos without extensive experience. In addition to enhancing the saturation, color balance, and brightness of photographs, Enlight also allows users to change various physical aspects of their photos, replacing certain facets with awe inspiring alternatives.
The app's Sky feature allows users to add Northern Lights, generate sunsets, and even sprinkle clouds to an otherwise unremarkable sky background. With a large collection of special effects that can be added to give photos a bespoke feel, including light leaks and sparkles, users can curate the aesthetic qualities of their social media profiles easily with Enlight.
This crop of newly released apps on the Google Play Store showcases the evolving needs of Android users. Ranging from short-video sharing platforms like Zynn to interactive multiplayer games like Trivia Royale, this new school of Android-based apps has something for everyone to remain entertained, connected, and engaged during evolving times.